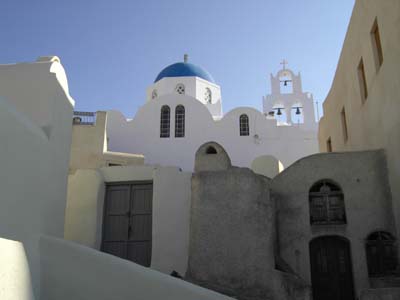 Watercolours and Photos of the isle santorini
The isle of santorini and especially oia is a wonderful place for chillout.There are different places to relax -

in cafe's with differtent kinds of "Taverna" and other restaurants.

At the caldera,ther are many wonderful little hotels witch have a wonderful sight to the caldera and to imerovigli.

Let you inspirate with the the photos and my watercolours above..

..for animation please click on the pictures over this text .. (only for IE)

back to the picture animation santorini

There are also the german version of this site.